Getting updates about your little one is always important! That's why we have included the option to adjust your notification preferences for the Happiest Baby App. Let's run through how our notifications work…
To adjust your notifications, head to the Happiest Baby App & go to Profile > App Settings > Notifications.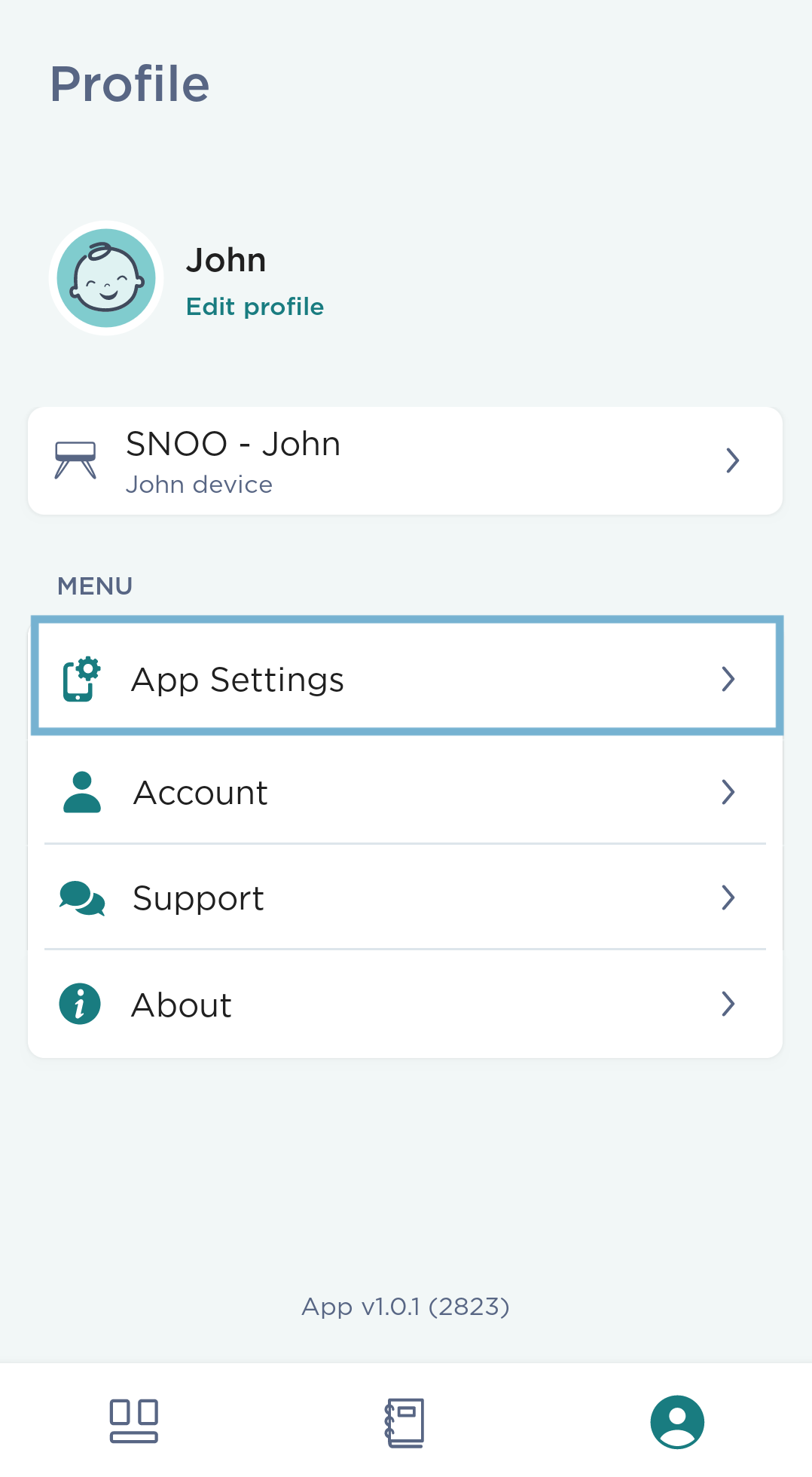 There you will see the following options:
Soothing Notifications—when toggled ON, you will be notified when SNOO automatically responds to soothe your baby and levels up by more than one level. For example, if your SNOO is on Baseline and increases to Level 2, you will receive a notification that SNOO is soothing your little one.
Clip Notifications—when toggled ON, you will be notified whenever a SNOO Sack wing is disengaged from the SNOO clip during a sleep session.
Sleep Tips Notifications—when toggled ON, SNOO users will receive Sleep Tips relevant to your baby. The Sleep Tips Notifications will be sent during daytime hours (7am-10pm) only.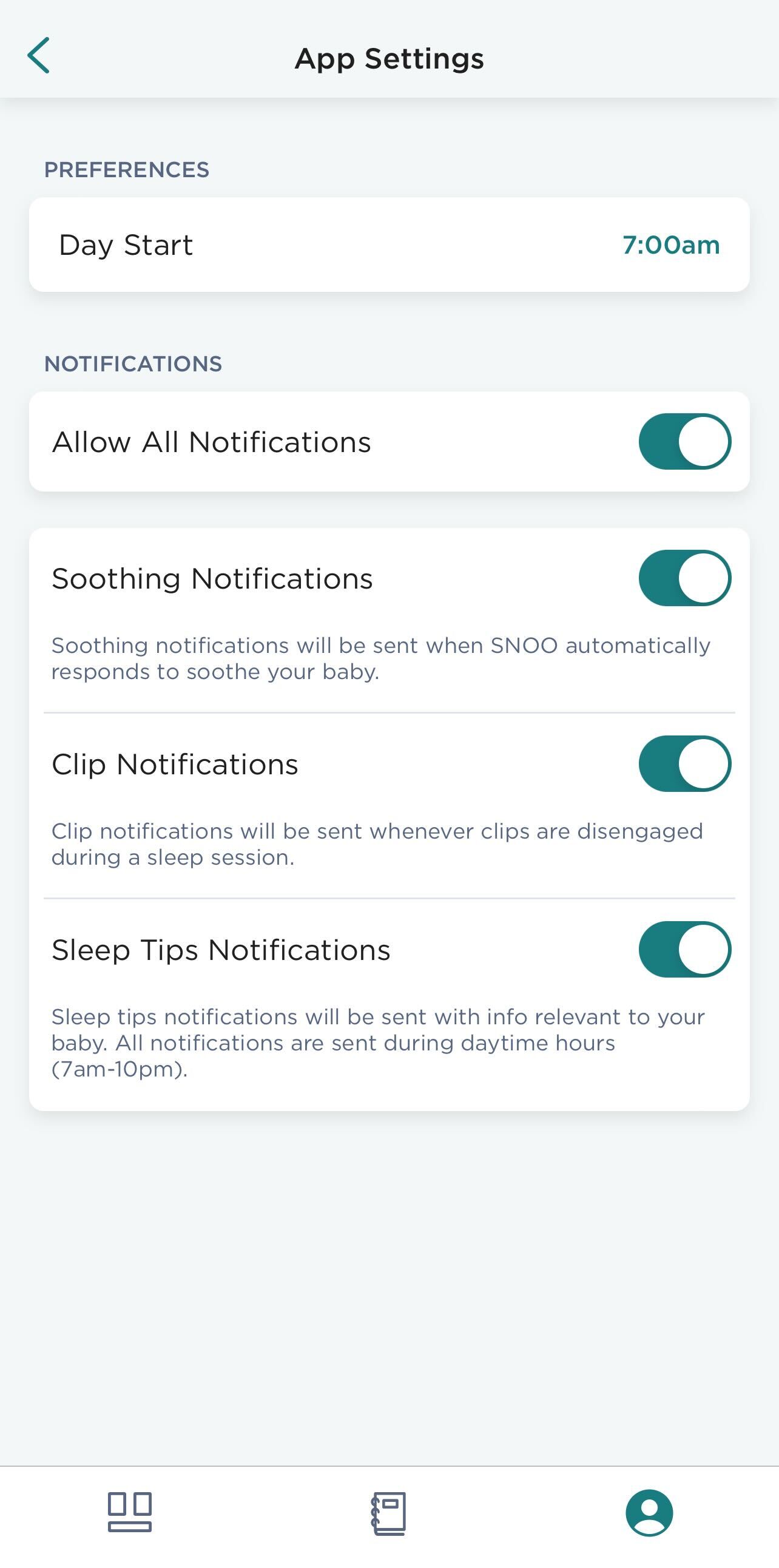 If you'd like to stop receiving notifications from the Happiest Baby App, head into your mobile device's Notifications in App Settings. Please note, the notification SNOO has Timed Out will always be sent if your little one happens to cry past Level 4 and needs a little loving from you! (Don't forget to allow permission to receive default notifications!)
For all other questions, please click on submit a request for your request to be forwarded to our Customer Care team!