The Daily Overview is a report in the Happiest Baby App that maps out your little one's sleep sessions. For a given 24-hour cycle, you will see the total sleep, naps, and the longest sleep stretch, including manually-added sleep sessions.
The log displays sessions inside SNOO in a U-shaped diagram. The colors in the diagram indicate:
White = No active sleep session
Blue = Active sleep session
Red = SNOO is soothing your baby
The longest sleep stretch you see at the bottom of the page indicates the longest session of blue sleep inside SNOO. The total sleep indicator lets parents know the total amount of blue sleep inside SNOO!
Sleep Logs can calculate your little one's sleep progress on a daily and weekly basis. Great to share with family and friends or save as a little keepsake.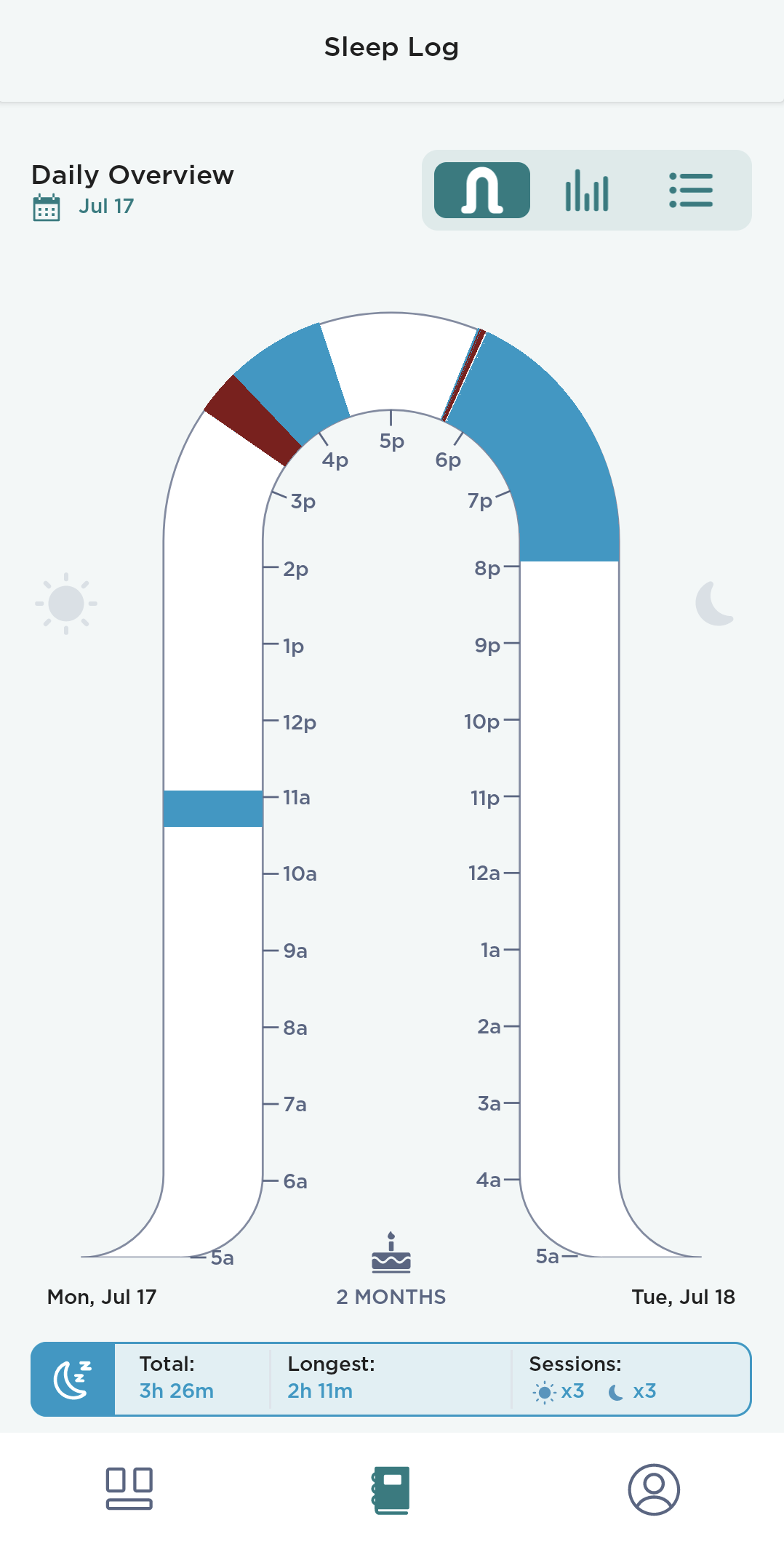 You can set your 24-hour cycle to start and end when you prefer. The default setting for daytime hours is 7am to 7pm, then 7pm to 7am the next day for nighttime hours. To change the start time from the default start time of 7am, follow the steps below:
Head over the Profile icon at the bottom of your screen
Under the App Settings category, click on Day Start to modify
Set the time you would like the Sleep Log to begin on each day
For all other questions, please click on submit a request for your request to be forwarded to our Customer Care team!