Most babies love sleeping on drives, so we created Car Ride Mode to replicate this slumber-inducing motion! When you enable Car Ride Mode, SNOO's slow rocking will add a slight jiggle every so often, just like the occasional bounce your baby would experience when snoozing on the road. 
To enable Car Ride Mode...
Head over the Profile icon at the bottom of your screen
Under your SNOO Device / Modes category, toggle on Car Ride Mode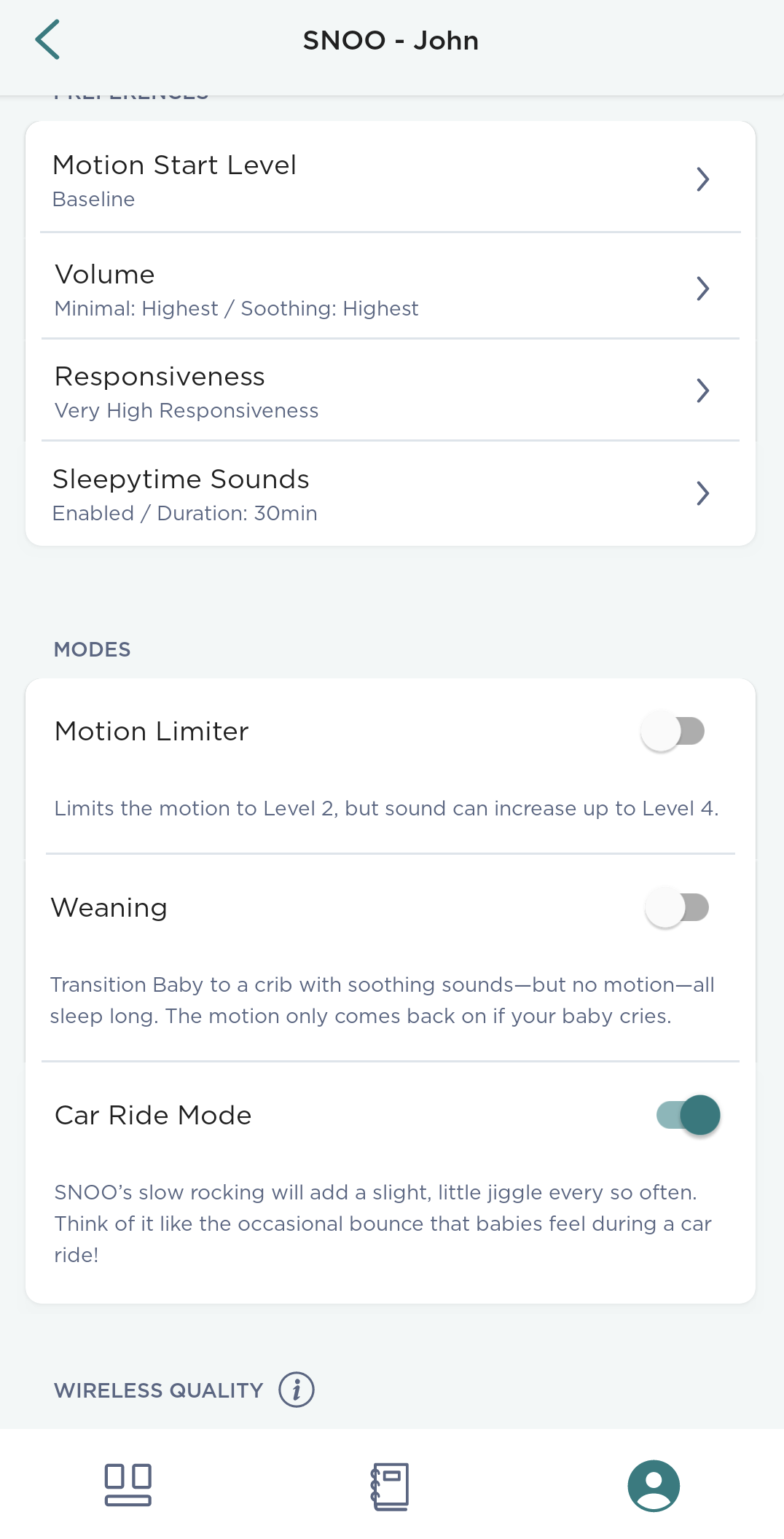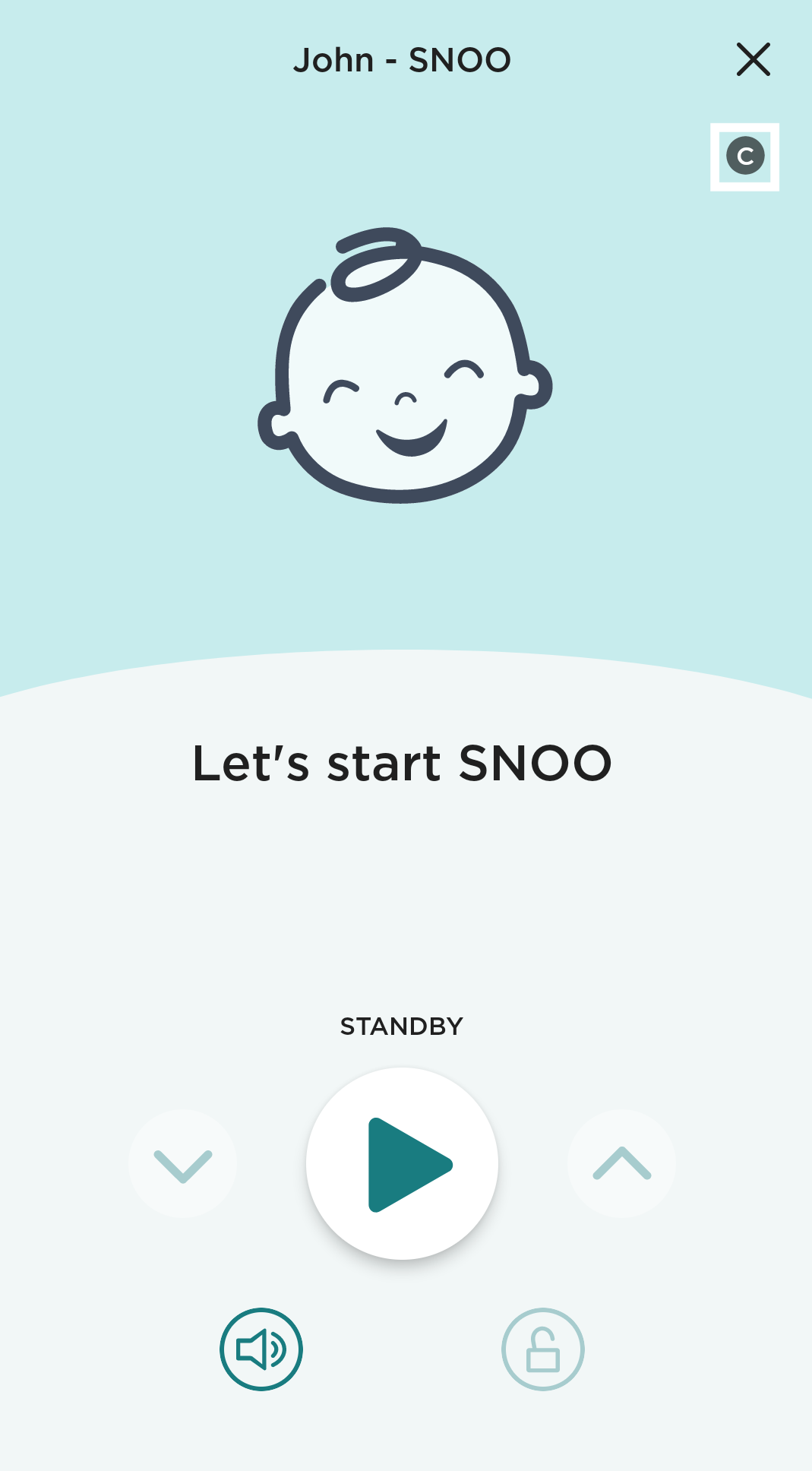 You can tell Car Ride Mode is successfully turned ON by heading to the SNOO Dashboard and checking for a "C" in the top-right hand corner!