SNOO's Weaning feature prepares your baby for an easy transition to the crib.
During the first months, babies sleep better with the calming rhythms of the womb…for all naps/all nights. But as they get older, most babies are developmentally ready to give up swaddling and gentle all-night rocking.
The Happiest Baby App's special Weaning option eases your child's transition to a still crib when the time comes. When Weaning is on, your baby will still get sleep-boosting sound all night—but no motion. And, if your baby fusses while the Weaning feature is on, SNOO will respond with the usual boost in sound + motion. The rocking will continue for several minutes after Baby calms, then the motion will stop, but the sound will continue at baseline…all night long.
There really is no rush to wean. Even if your baby's toes touch the bottom of the bed, it's still advised that you wait until your baby is 5 to 6 months old to start Weaning.
It's best to first wean your baby's arms from the swaddle by undoing the snaps at the shoulders and letting the arms through the SNOO Sack armholes—and wait until your baby is sleeping well with the arms free—before you wean motion. Some babies are ready to try an arm out around 3-4 months olds. (Click here to read Dr. Karp's detailed advice on the transition from SNOO to a crib here.)
To turn on Weaning...
Head over the Profile icon at the bottom of your screen
Under your SNOO Device / Modes category, toggle on Weaning
When Weaning is on, a W icon will show in the screen's upper right corner. Any previous Motion Start Level settings will be reset back to the Blue Baseline Level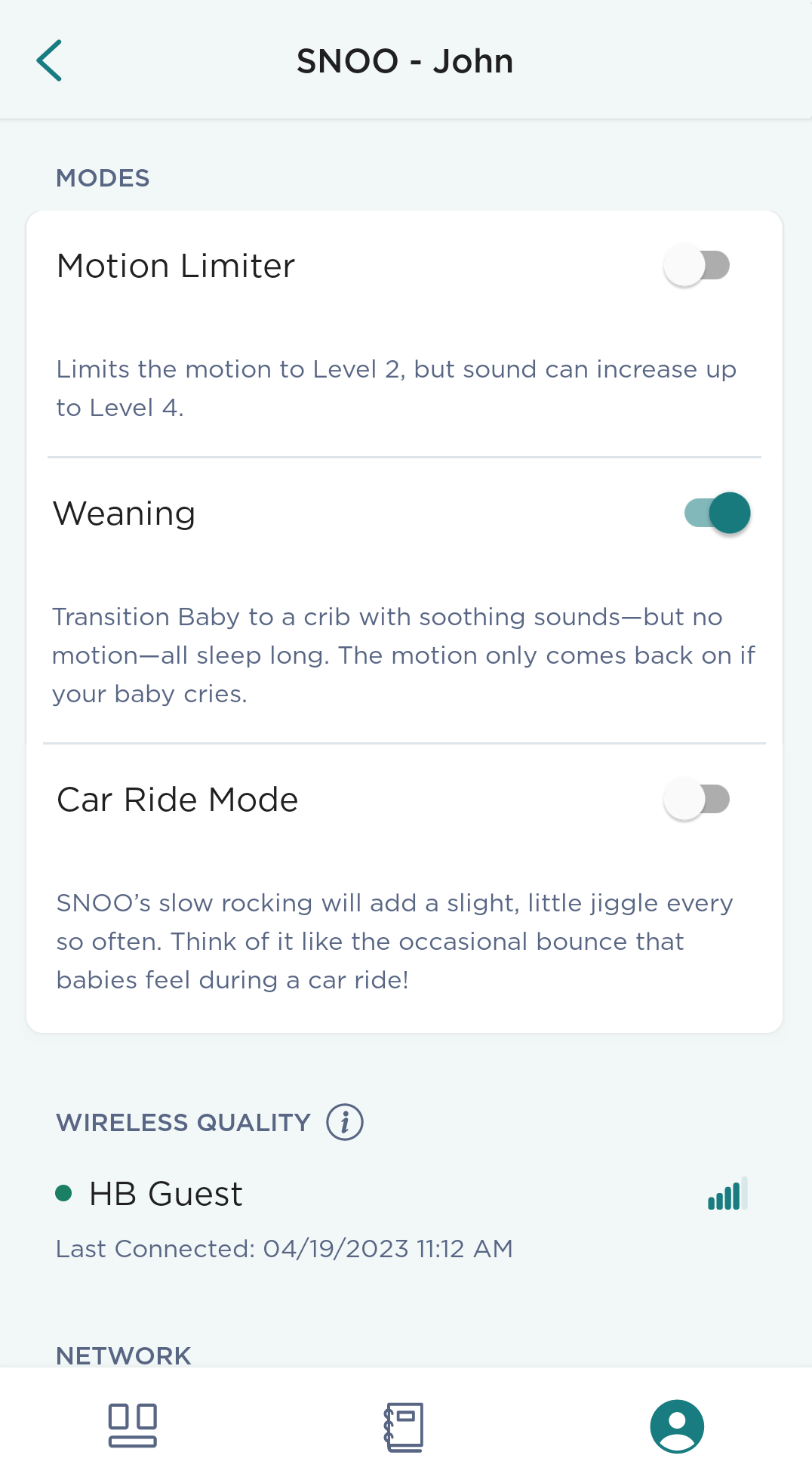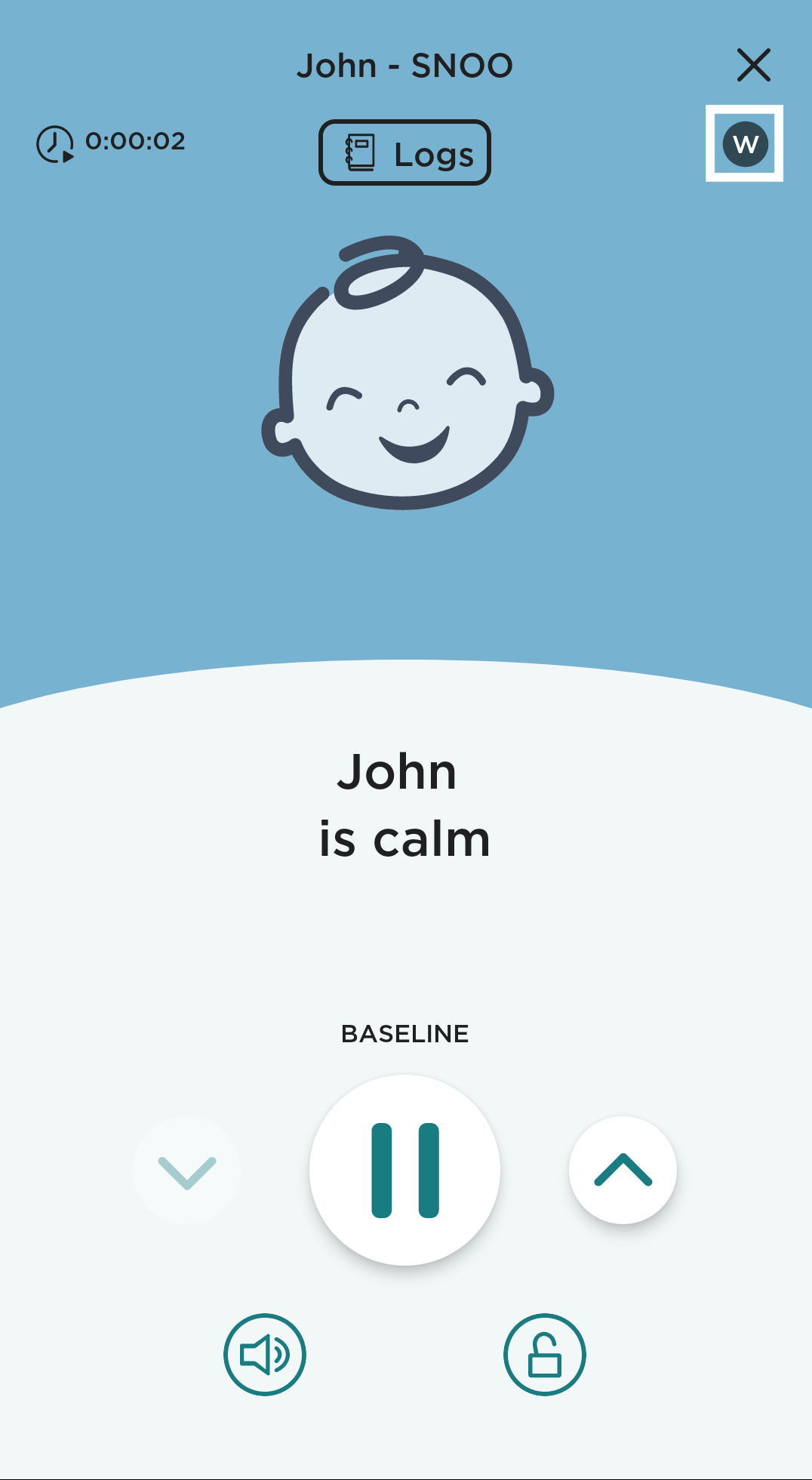 Usually, within 1-2 weeks, babies get used to sleeping in a still bed and are ready to say "bye-bye" to SNOO and transfer into a crib. 
Dr. Karp advises using white noise for all naps and nights for at least the first 1-2 years…or longer. White noise becomes like a teddy bear of calming sound that can help toddlers and older children sleep better, especially during transitions (like travel, illness, etc.). You can even purchase our special SNOO sounds here.