One parent-favorite setting is Motion Limiter. It's used for babies under a month old—when higher levels of motion are usually not needed—or for any baby who doesn't seem to like faster, jiggly motions. To engage this feature, follow the instructions below:
Head over the Profile icon at the bottom of your screen
Under your SNOO Device / Modes category, toggle on Motion Limiter
With Motion Limiter on, you will notice when the SNOO levels up past Level 2 to Levels 3 or 4, your App screen will stay green indicating the motion is still on Level 2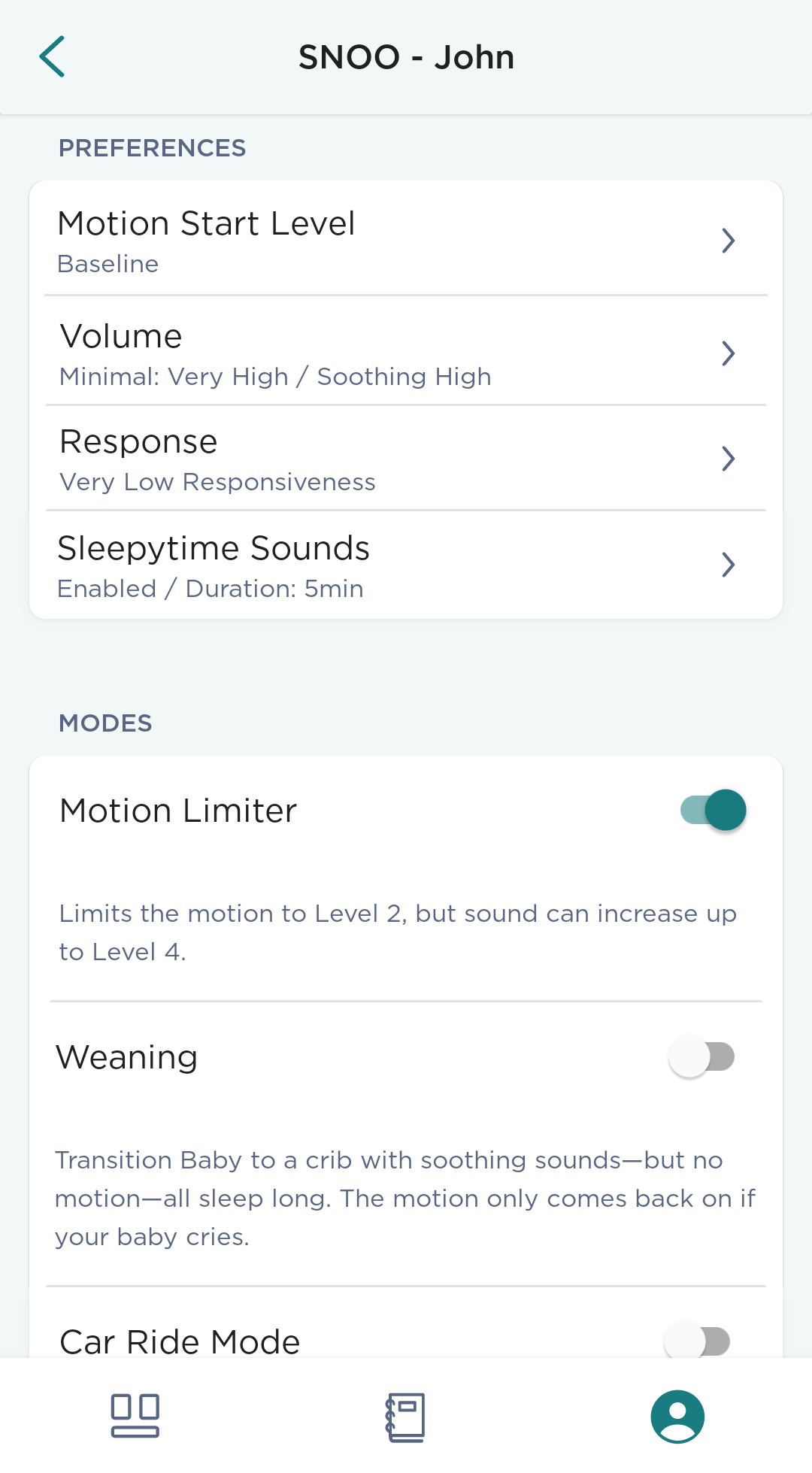 A circle around the letter "M" in the upper right corner of the App dashboard indicates when the feature is on.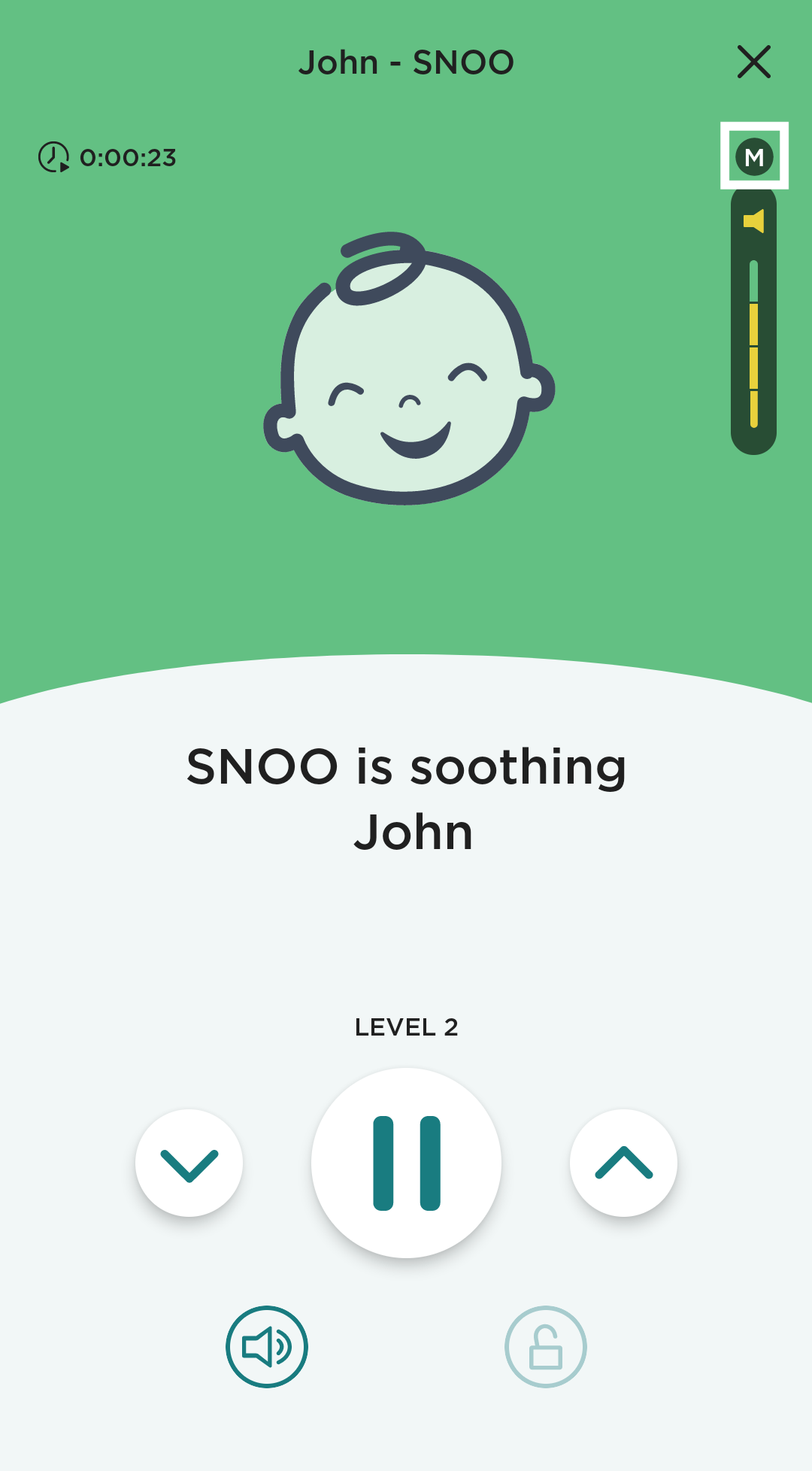 Note: With Motion Limiter, SNOO's white noise—and the color of the Activity Button—will still increase to Level 4, but the motion won't go higher than Level 2 (green).