Yes! You can reduce or increase the sensitivity if SNOO is reacting too fast or too slow to mild fussing, even snorts or sneeze sounds.
Head over to the Profile icon at the bottom of your screen
Under the SNOO settings / Preferences category, click on Responsiveness and select the desired setting. We suggest keeping it at Normal for most babies, but all babies are unique.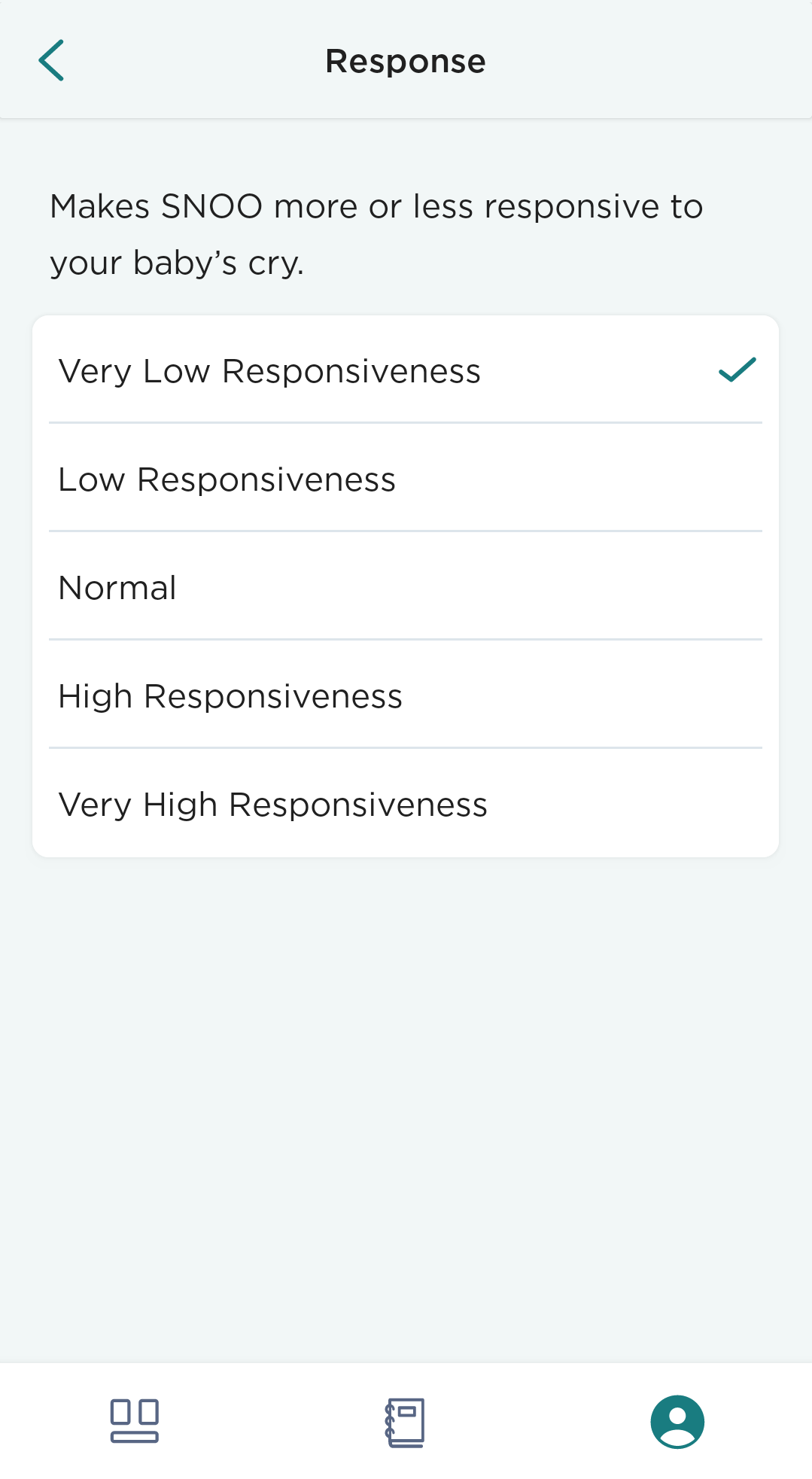 If you find that SNOO still isn't responding fast enough to your baby's cries and you've already increased the responsiveness, we recommend increasing SNOO's Motion Start Level. Increasing the baseline can help soothe your baby during light sleep cycles when they begin to fuss and grunt.