As the original owner, you can easily unpair your SNOO from the App. Unpairing SNOO will delete your wireless network configuration, all SNOO settings, and your mobile connection with SNOO.
Head over to the Profile icon at the bottom of your screen
Click on your SNOO Device to begin
At the bottom, you will select Remove Device to reset and follow the on-screen prompts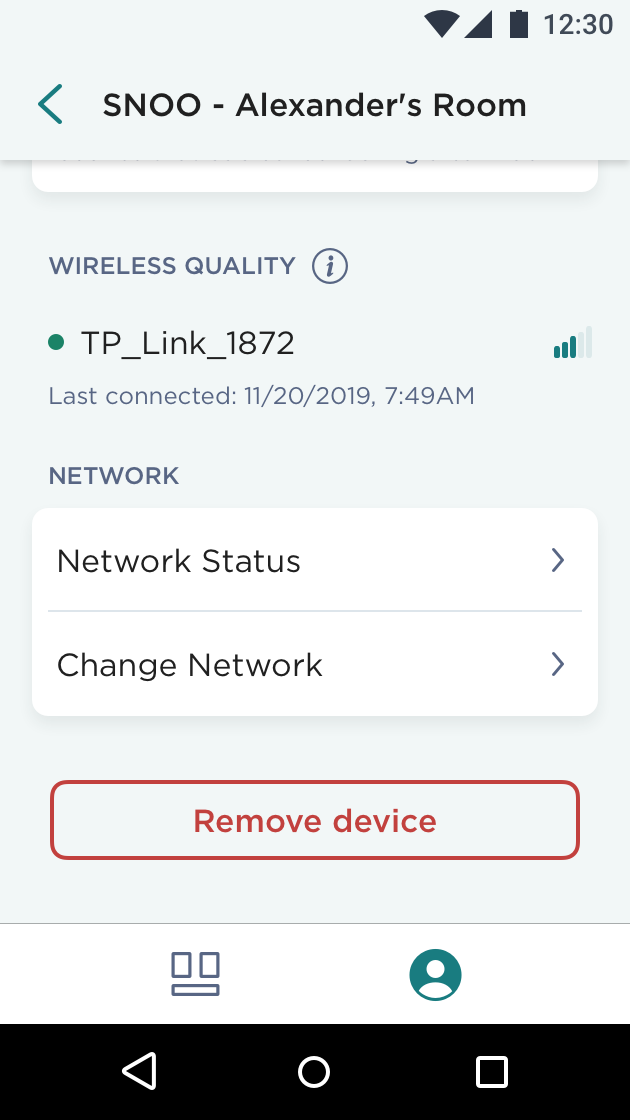 Your account will not be deleted as a result of unpairing. To control SNOO with the App , you'll have to complete the pairing process again.
If you are unable to unpair SNOO in the App, connect with our Customer Care team for help!